Hybrid working at Switchee
Here you will find more information about our hybrid working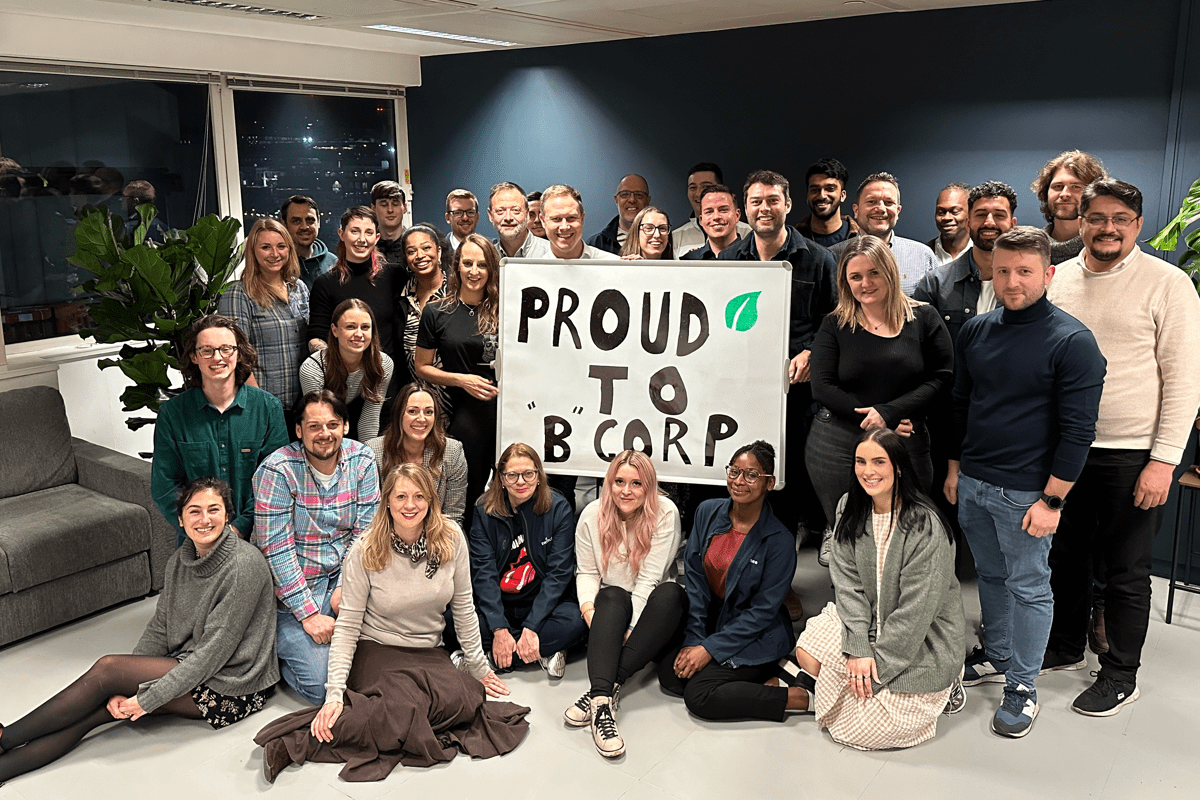 In short - Hybrid working at Switchee means
Switchee has adopted a 'remote-first' working model but we also have a beautiful office in London Bridge - a hybrid working model.
The hybrid working model can be described as the "middle ground" between the all-remote and the 5-day-a-week in an office arrangement. Within the hybrid working arrangements, the team has the flexibility to:


- work from the office on certain days (hot desking)
- have a permanent desk at the office
- choose to work remotely as and when that suits
It's important to note that 99% of our roles do not require you to be in the office at all. And the above at that point is your own choice!

Switchee works Monday-Friday between the hours of 9am to 6pm. However, we practice flexible working, so some people may wish to work outside these standard company hours.
Remote-first routines
Monday huddles


Monday mornings at Switchee begin with an all-hands virtual call, where people across different departments talk about their weekly highlights, opportunities and developments within their teams!

Weekly team huddles/scrum meetings

Each team is in complete control of their routine and making sure their roadmaps run according to plan. Most teams at Switchee will have a weekly meeting for alignment and goal-setting as well as checking-in with each other!

Monthly learns

Another all-hands meeting to talk through big company updates, product developments, DEIB workshops as well as learning something new from external speakers!
Face-to-face routines
Quarterly company offsites

Every 3 months we take the whole business out for a 2-day, 1-night trip to a beautiful spot in the country, where they can develop stronger bonds, meet people they don't regularly work with and ofc be entertained to the fullest!

Annual working away week

Workdays only trip away organised to maximise the relationship building time, promote flexible working and enhance team cohesion.

Monthly socials

A wonderful time to meet monthly in London or Birmingham to mingle, play and socialise with no-work chats!
Other events
When working at Switchee you are free to assess the rest of the events not mentioned above on your own as to whether those should be virtual or face-to-face. Our motto is "empower yourself to be productive".
Therefore, if you feel you are more productive at home - be at home. If you feel an event has to be face-to-face - host it in a way that will make it inclusive to you and the attendees.
As a rule of thumb, if the event is interactive and one person is working remotely then the event should be held on Google meet as if all attendees were remote.
If you are ever unsure about how to host or run your events, please reach out to the People Team.