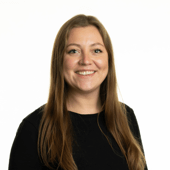 Keziah Hofbeck
Talent Coordinator – People
Hey there! 
My name is Keziah (pronounced Kee-zee-ah) and I joined Switchee at the beginning of August 2022! 
Being a part of this growing business has been an incredible yet challenging experience, pushing me out of my creative comfort zone in helping grow the team here to 60+. 
Me and Diva (pictured below) work together all day everyday, which is one of the reasons why we both love it here! 

I am an advocate for all thing Diversity, Equity & Inclusion and always looking to provide an incredible candidate experience from start to finish whilst ensuring the highest calibre of staff are joining the team.
In my personal life, I have a passion for seeing the world, learning cultures and languages (souhaitez-moi bonne chance pour mon l'apprentissage du français) chatting to people, listening to music (always willing to share music and I'm open to all music), and walking Diva the Australian Kelpie X.
Reach out if you want to hear more about the commercial positions here at Switchee!