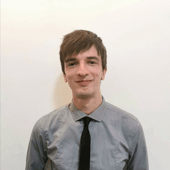 Stefano Cocchi
Senior Cloud Engineer – Product Engineering
I joined Switchee at the beginning of 2022 as a Cloud Engineer to work on the infrastructure powering telemetry data ingestion and operations for the thermostats IoT fleet.

There is a very pragmatic and can-do culture in the team. Security, quality, and innovation are core aspects of every stage of the product development lifecycle. Everyone strives to find creative solutions to improve a technology aimed at helping people cut energy bills, spotting fuel poverty, and reducing worldwide dependence on fossil fuels.

When I'm not working, I enjoy experimenting with new technology, cycling, and sailing.