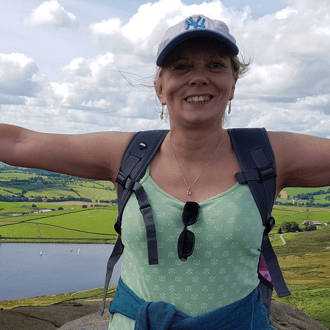 Jayne Elliott
Business Development/Key Accounts Manager – Business Development
I'm part of the commercial team at Switchee, building relationships with new and existing clients, expanding the footprint of Switchee, and have been instrumental in growing Switchee to over 100 UK clients, with the fulfilment of making a positive difference to people in their homes through the use of modern technology.
I am CIH member and has a wide network and knowledge of Social Housing spanning over 25 years. Before joining Switchee in 2019, I has worked both on the frontline services and in solution software.

I'm Yorkshire born and bred, and come from a mining family raised in social housing.  Outside of work you will more than likely find me outdoors - either walking with my partner and our dogs, or in the garden or up at the allotment. I'm a bit of a greenie at heart and love finding ways to upcycle things. Mostly plastic fruit and veg punnets and yoghurt pots, and use them to grow seedlings and pick my own fruit and veg from my allotment.